Blind Wine Tasting + Brunch May 11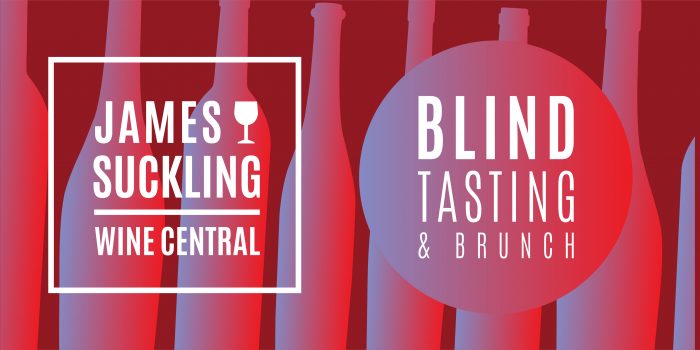 Back by popular demand!
BLIND WINE TASTING + BRUNCH
Saturday, May 11, 12:00 noon – 2:30 p.m.
…….
Whether you think of yourself as a vintage hero or a casual wine drinker, put it to the test in a fun and interactive set-up sampling a sommelier selection of 16 wines from around the world!
…….
Wines will be revealed towards the end of the tasting. Only premium wines and premium regions featured. An array of styles to be tasted (typical grapes and blends only).
…….
Our team of sommeliers will guide through the blind tasting, tasting material provided.
Guess the country, grape and vintage right and be in the win for a great prize!
…….
$488 Wine Tasting + Brunch Main Dish*
*Choose one: Eggs Benedict / Eggs Florentine / Shakshuka / Caesar Salad / Beef Sliders & Signature Fries / Fried Chicken & Signature Fries
Limited Seats! Pre-booking required and tickets available online at the bottom of this page.
For enquiries, email reservation@jswinecentral.com or call +852 2539 7999
…….
Wine List
Surprise! Wines will be revealed at the end of the tasting. All wines from premium regions and scoring a minimum of 90 points by wine critic James Suckling. Prize(s) for the closest guess!
…….
Pre-booking required: