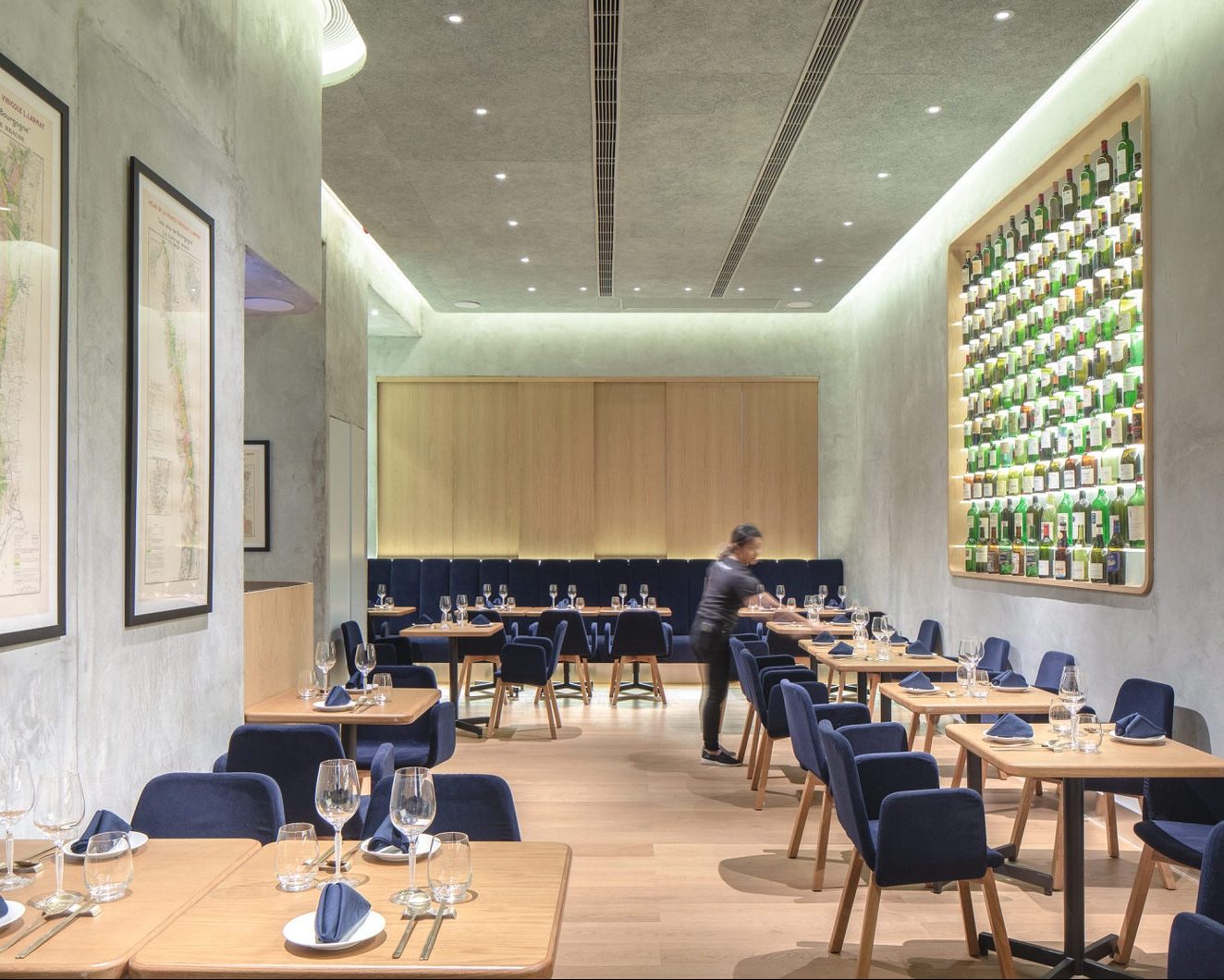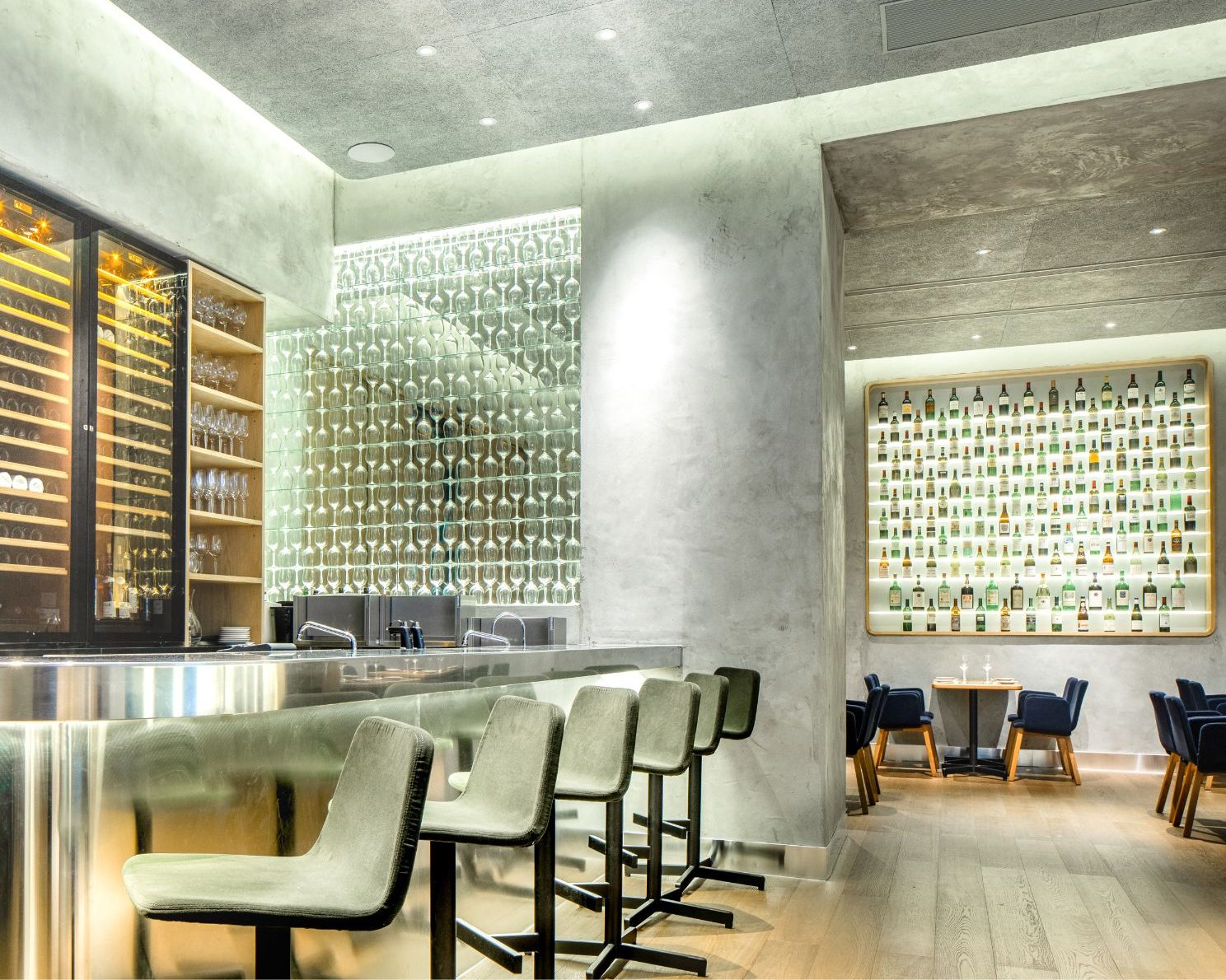 WHY JAMES SUCKLING WINE CENTRAL
Opened in October 2018, this restaurant has always been for all of us. It's for people who love wine and want to experience great wine. It's an extension of all the Great Wines events I organize around the world including in Hong Kong, Beijing, Shanghai, Seoul, Bangkok, New York, San Francisco, Miami, Dallas, Chicago and Los Angeles. It takes JamesSuckling.com offline and brings to life my travels across the wine-growing world with my team of tasters, showcasing just a select few of the more than 20,000 wines we rate and hundreds of wineries we visit each year.
James Suckling Wine Central is a place to share great food alongside an outstanding glass of wine (or three), whether it be a prized rare bottle or an affordable, unusual find. It's a place where the wine novice should feel as comfortable as the wine connoisseur because drinking wine is fun and doesn't have to be pretentious or nerve-wracking. And you can always count on the quality of the wines here as only those we scored 90 points or more are selected for the list.
For me, this restaurant is the embodiment of my career as a wine critic for the past four decades. It's a physical extension of my experience and love for writing, reviewing and drinking hundreds of thousands of wines, and it's the dream of my dear wife, Marie, who left her native Korea to work as a wine merchant for 15 years in London and Hong Kong before joining me in my endeavors.
We always wanted to do a restaurant with food we like to eat: straightforward and delicious wine-friendly cuisine. The sommeliers and waiters travel and taste with me so they know most of the wines and my personal tastes. Most of the wines offered by the glass or bottle are from wineries that attend JamesSuckling.com wine events. The special sections such as "James' Cellar Selection" and "Wines of My Career (100-point wines)" are personal favorites — wines I revere and love to drink. You'll notice a heavy emphasis on Italy, Bordeaux and Port. I am sorry I didn't buy, rate and drink more Burgundy! But I didn't.
Marie and I hope you enjoy the wines on the list with hundreds available by the glass thanks to the Coravin preservation system. Enjoy my Lalique glasses too; I designed them myself with France's famous crystal maker. Thanks for being here, and feel free to leave me any comments on either my personal or James Suckling Wine Central's social media channels. Let's compare notes!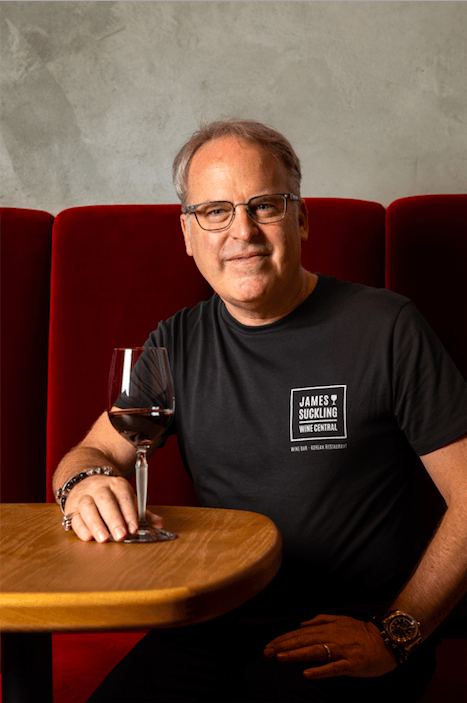 JAMES SUCKLING
James Suckling is one of the world's most powerful wine critics, and his scores are widely popularized and used among consumers, collectors and wine trade worldwide, especially in Asia. Combining over three decades of tasting experience — 200,000 wines and counting — and extensive wine knowledge, his dedicated website JamesSuckling.com holds more than 100,000 tasting notes and wine ratings. To encourage wine trade and consumers to drink great wines, JamesSuckling.com gathers the most prestigious and renowned wineries around the globe to organize numerous large-scale wine tours, events and master tastings in major cities in USA, Europe, China and Thailand.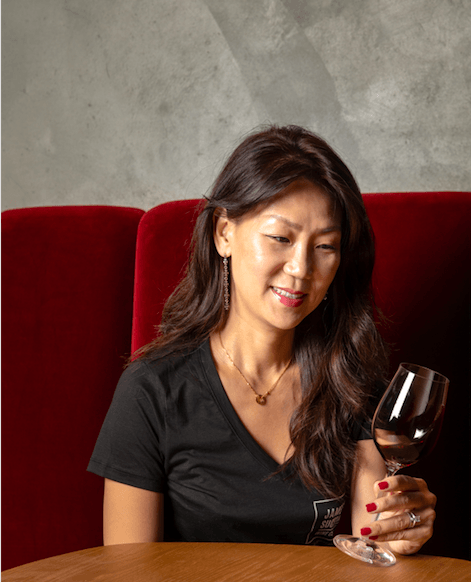 MARIE KIM-SUCKLING
Born and raised in Seoul, Korea, Marie has lived in many different countries, but her professional experience has always been with wine. In her role at JamesSuckling.com, she strives for efficiency and growing the business, particularly in Asia. She loves traveling around the world, cooking and sports, and her favorite wine is Romanee-Conti 1978. Marie has a long history in the wine trade, working in the past for top London wine merchants such as Justerini & Brooks and Corney & Barrow. She speaks Korean, Japanese, English, and French and resides in Hong Kong as well as Italy.