PROMOTIONS
We are pleased to offer some of Hong Kong's
best wine tasting experiences.
(Scroll down for full details)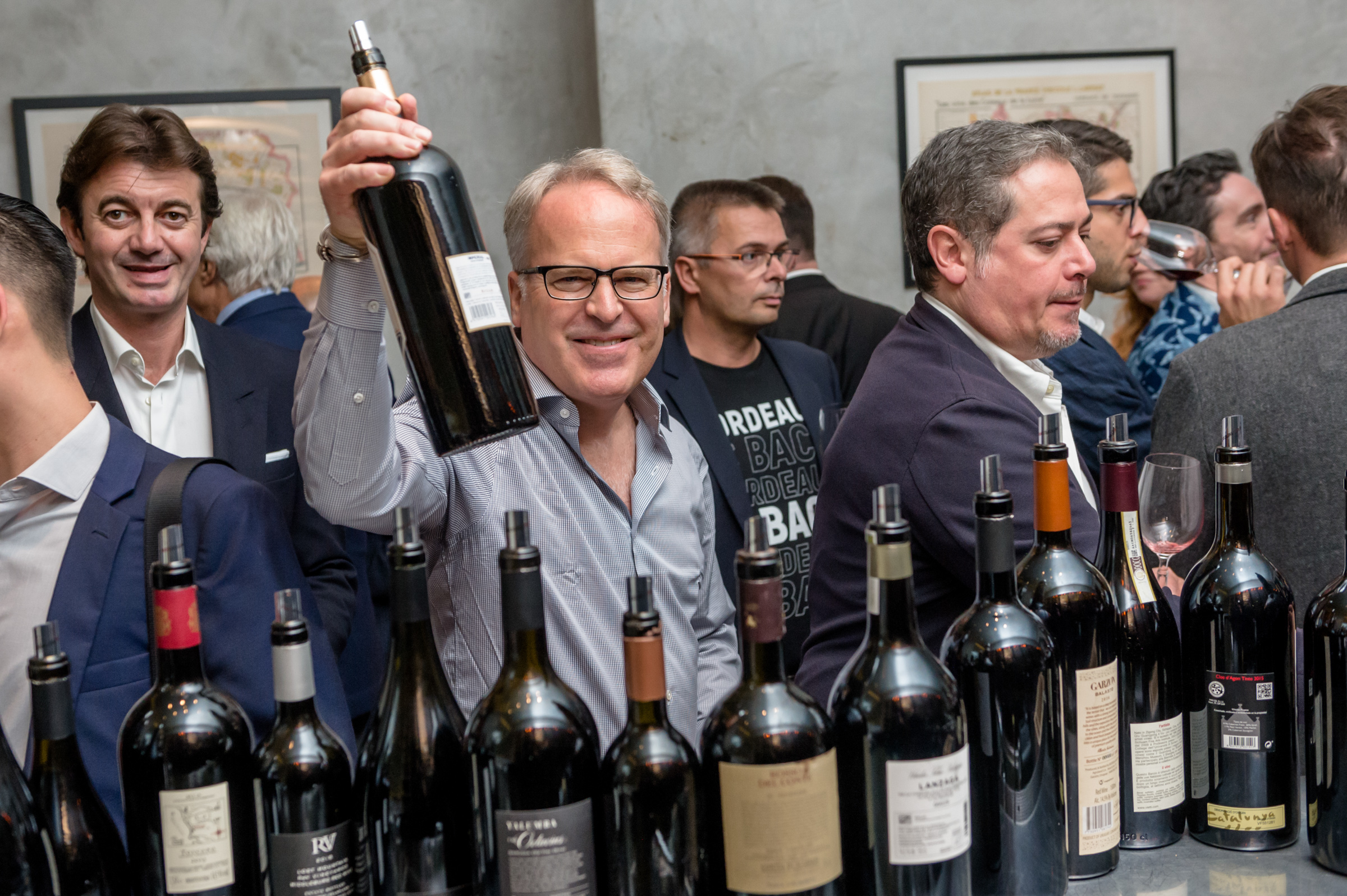 GREAT WINES OF ITALY TASTING TICKET
Available Mondays through Saturdays.
If you missed out on, or want to retaste, the wines from our just concluded Great Wines of Italy Hong Kong Grand Tasting extravaganza in the Four Seasons hotel, this promotion is for you!
Thirty of the top wines from the Grand Tasting are now available in a special Great Wines of Italy tasting menu at James Suckling Wine Central. Names such as: Valdicava, Pio Cesare, Fuligni, Banfi, Siro Pacenti (winner of Wine of the Year 2020!), Bruno Giacosa and Roberto Voerzio and many others are all now available for tasting over 90 minutes, for just HK$488 per person.
The wines are a tour de force spanning the top wine producing regions, from northern and central Italy to the south and islands. This is an unmissable opportunity for industry professionals and Italian wine lovers in Hong Kong to taste so many top Italian wines in one sitting.
Look at the full list of wines here, and book soon to ensure you take advantage of this incredible tasting experience.
This offer is available every day from noon – 6 p.m.
CHIANTI CLASSICO PROMOTION
Available Mondays through Saturdays.
A lot of attention is given to Brunello di Montalcino and Super Tuscans, but Chianti Classico can equal these in producing top quality, cellar-worthy wines. From the heartland of the Classico region in Tuscany, the best examples have naturally high acidity swathed in juicy, savory fruit, framed in a firm tannin construction. Chianti Classicos are wonderfully versatile with food, given the tannin and acid structure of sangiovese, the main variety, but keeping to Tuscan tradition we recommend pairing these with a pasta or steak dish.
These selected wines have excellent drinkability, with a range of vintages from 2012 to 2018, as well as a 2001 Riserva. Many of these are Gran Selezione: the small classification atop the Chianti pyramid, with stricter rules such as minimum ageing of 30 months. Producers are increasingly using this appellation to express the uniqueness of their terroirs and purer expressions of sangiovese, and represent fantastic value. This is a great category to discover
BURGUNDY PROMOTION
Available Mondays through Saturdays.
Customers have been asking us for more red Burgundies by the glass. So here they are! James and his team have tasted a selection of almost 50 red Burgundies this month and curated a list of 20 of the best wines. The vintages in this list – mostly 2017, 2018 and 2019 – have vibrant fruit character and are great for early drinking. They found that now, with increasingly warm vintages in general, excellent value can be found from the Hautes Côtes de Nuits – the hillsides of Burgundy – as well as lesser-known villages like Marsannay in the north. And of course there are some gems from the classic villages of Gevrey Chambertin, Morey St Denis and Nuits St Georges. Some beautiful wines are also from the Côte de Beaune. Plus, look out for a couple of reds from Chassagne-Montrachet – better known for its chardonnay, the reds have fantastic tannin structure and focus.
We believe that good Burgundy should not be determined by exclusivity and sky-high prices, but more on delicious, good value wines. And now is a great time to discover value red Burgundy. Please drink and enjoy.
HAPPY HOUR
Available every day from 4.30 – 6 p.m.
A hand-selected list of 10 wines* priced at an affordable HK$60 per glass, and snacks menu curated by Head Chef Albert Leung.
Book here to enjoy.
*The Happy Hour Wine List will vary daily. Please contact our team at reservations@jswinecentral.com for details.
JSWC GIFT VOUCHERS
Looking for the perfect gift for food and wine lovers in Hong Kong? The James Suckling Wine Central Gift Voucher is a great opportunity to visit one of Hong Kong's most talked-about spots.
Click here for more info.