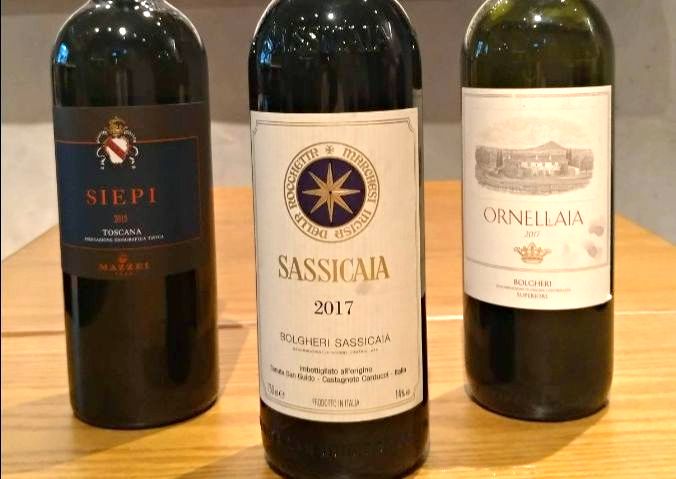 Super Tuscan Sensations: Taste 70 top wines for HK$888
Our new Super Tuscan Tasting Ticket promotion is now live, featuring 70 Super Tuscan wines, available for two hours for just HK$888.
A range of every vintage between 2009 to 2018 is available to taste, including a chance to try iconic wines such as Ornellaia Bolgheri Superiore 2017 (97 points), Tenuta San Guido Bolgheri Sassicaia 2017 (96 points) and Mazzei Toscana Siepi 2015 (98 points).
Let us know how these great expressions of Tuscany compare to our Bellissimo Brunellos! (Another tasting ticket promotion focused on Brunello di Montalcino). The Brunello promotion continues with 50 different Brunellos on pour covering 2016, 2105 and 2010 – three great vintages.
You can see the full list of wines by clicking the Tasting Sheet below.