Lunar New Year menu

 at James Suckling Wine Central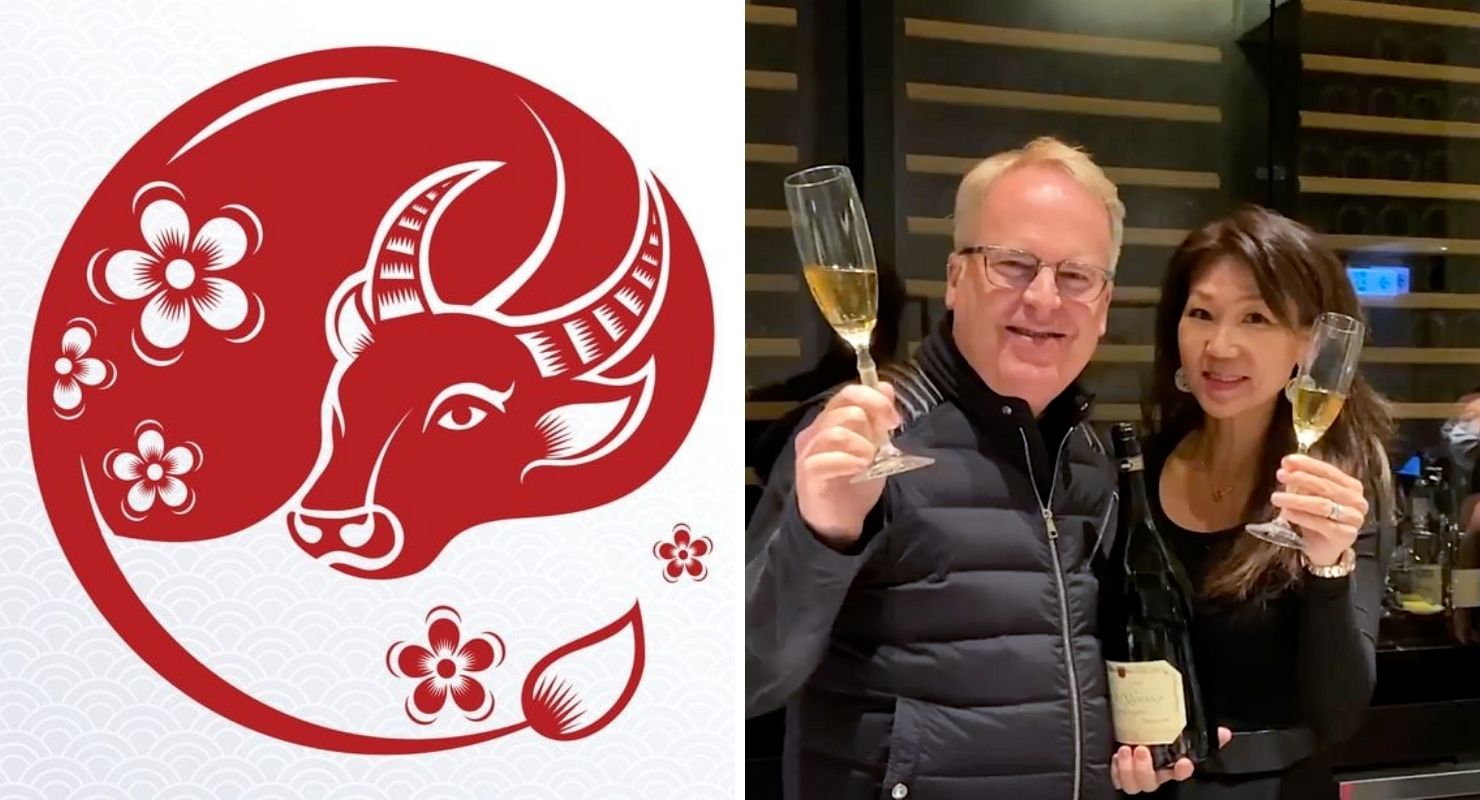 As we welcome the Year of the Ox, we also want to welcome you to James Suckling Wine Central for a special Lunar New Year menu, complete with outstanding wines selected personally by James Suckling.  
Lunar New Year, also called Chinese New Year, is celebrated in various cultures around the world, including of course Korea. So this year Marie, a native Korean, has devised a menu inspired by Korean Cuisine, with wines selected by James that complement these flavors superbly.  
Take a look at our three-course set menu below, which starts with one of Marie's favorite Champagnes, and includes three other great wines selected by James.  
We are running this menu on Feb 12 & 13 only. Book soon! 
reservations@jswinecentral.com | (+852) 2539 7999 
– Lunar Celebration Menu –
Korean Cuisine Special 
3-course set menu, HK$888 per person + 10% service charge 
All wines selected by James Suckling 
Jacquesson Champagne Cuvée No. 743 Extra-Brut NV (93 points)
 
Trio of Three-colored Pan-fried Jeon, Fillet of Cod, Egg-coated Crab Meat, Chives 
Pio Cesare Chardonnay Langhe Piodilei 2017 (95 points)
 
Marinated Beef Galbi (Rib-Eye Steak) with traditional stir-fry Japchae Sweet Potato Noodle, or 
Steamed Salmon with Korean Rice Wine  
Faustino Rioja Faustino I Gran Reserva 2010 (94 points) 
Traditional Korean Han-Kwua (dessert) 
Château Bastor-Lamontagne Sauternes 2011 (90 points)