Weekend Tasting Brunch: ARGENTINA VS CHILE
Saturday, September 28, 2019
$488.00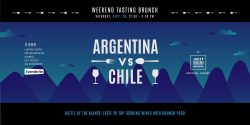 A James Suckling Wine Central Special Event:
Tasting Brunch: ARGENTINA VS CHILE
Saturday, September 28, 12:00 – 2:30 pm
---
James and his team of tasters have rated almost 3,000 wines from the Andes this year and now we're bringing you a selection of 20 top-scoring reds from the region to taste in Hong Kong!
Andean wine is changing as winemakers fine-tune their skills and push traditions. Come and discover some of these great bottles yourself at Hong Kong's best wine bar!
The tasting will be a fun and casual walk-around format, with our sommeliers present to offer advice and tips. Premium wines from premium producers to be served only.
Scroll down for tickets and full wine list below.
…….
$488 Wine Tasting + Brunch Main Dish
Limited Seats! Pre-booking required and tickets available online at the bottom of this page.
For enquiries, email reservation@jswinecentral.com or call +852 2539 7999
…….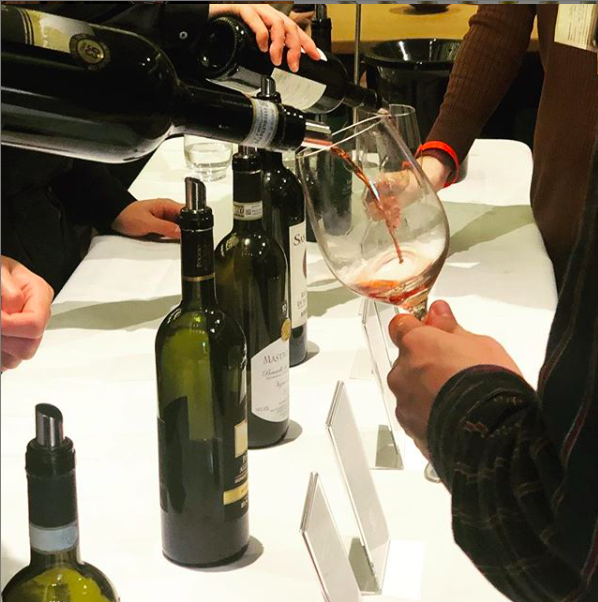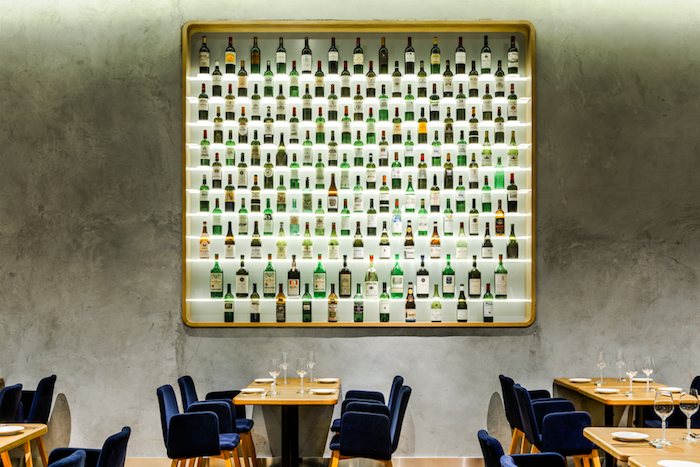 Tickets:
---
Wine List
*ARGENTINA*
Sophenia Tupungato Valle de Uco The Blend Synthesis 2015, ARG – 95 pts
Tapiz Mendoza Las Notas de Jean Claude 2012, ARG – 95 pts
Trapiche Malbec Valle de Uco La Consulta Terroir Series Finca Orellana 2014, ARG – 95 pts
Achaval-Ferrer Malbec Mendoza Finca Bellavista 2014, ARG – 94 pts
Flechas de Los Andes 2012, ARG – 93 pts
Pascual Toso Mendoza Finca Pedregal 2016, ARG – 93 pts
Bodega Rolland Malbec Argentina Mariflor 2015, ARG – 93 pts
Bodega del Desierto Malbec Cabernet Franc Merlot Patagonia Desierto Pampa 2015, ARG – 92 pts
Luigi Bosca Mendoza Gala 2 2017, ARG – 92 pts
Gascon Reserva Malbec 2014, ARG – 91 pts
*CHILE*
Almaviva Puente Alto 2016, CHI – 97 pts
Viu Manent Valle de Colchagua 1 2016, CHI – 95 pts
Neyen Valle de Colchagua Espíritu de Apalta 2016, CHI – 94 pts
Viña Tarapacá Valle de Maipo Red Blend Organic Wine 2014, CHI – 94 pts
Santa Ema Valle de Maipo Rivalta 2015, CHI – 93 pts
Tabalí Valle de Limarí Payen 2015, CHI – 93 pts
Lapostolle Valle de Rapel Le Rouge 2015, CHI – 92 pts
Cono Sur Pinot Noir Valle de Casablanca Ocio 2014, CHI – 91 pts
San Pedro Cabernet Sauvignon Valle de Maipo 1865 Single Vineyard 2015 , CHI – 91 pts
Aresti Valle de Curicó Family Collection 2014, CHI – 90 pts